Hi Leander,
Weeks or some couple of months ago I faced the same issue. I was about to deploy an Mendix app on my SAP Cloud Platform trial account and use PostgreSQL as database, but realised that SAP took off PostgreSQL as a service on the SCP.
So I decided to use the HANA-DB to be able to deploy my app on the SCP. Done that I realised a couple of problems appeared on my app:
I received errors telling me that "unlimited" strings are not allowed on an HANA DB – 5.000 is the maximum length.
Sorting of many of my Data Grids was not possible since HANA DB doesn't support sorting of associated entities.
While it was fine for me to change my unlimited strings to a maximum length of 5.000, I couldn't figure out how I could apply proper sorting in my Data Grids by using the HANA DB. Therefore I decided to create an PostgreSQL service on AWS and connect it with the SCP (by using the Resource Providers). It was tough to figure out how, but it was at least a solution for my sorting problem.
Now I am happy to see that the PostgreSQL database is available on the SCP trial account again!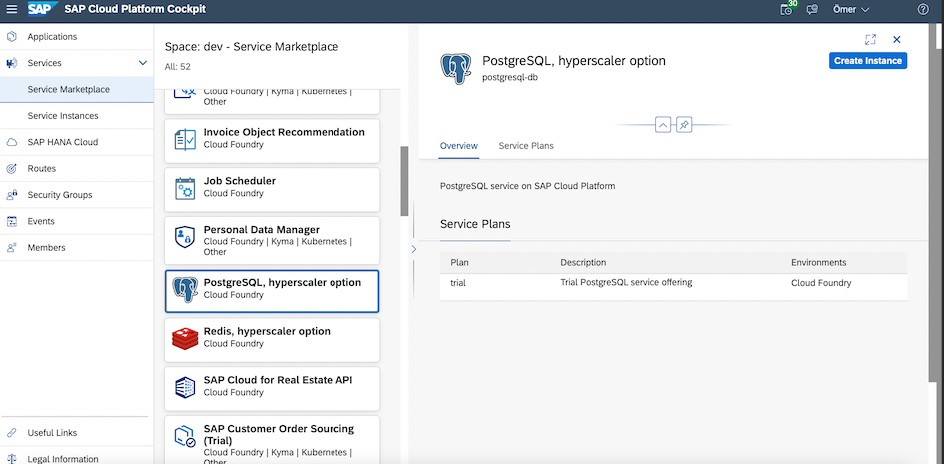 I think especially for beginners it would be an additional challenge to understand/figure out the limitations of SAP HANA and therefore using PostgreSQL is in my opinion the better way to go.
I have also to mention that I experienced a really high performance of my apps using SAP HANA – just couldn't figure out any solution for the sorting issue.